Here is the perfect Biathlon Training Rifle. It is a spring air .177 cal pellet rifle designed for 10m targets. It comes with an adjustable rear sight, 3 different aperatures for front sight, Maverick Biathlon Sling, handstop and 4 five shot magazines. It is designed for the beginner as well as the seasoned competitor to train with in your back yard, when used with proper backstop. You can move your sights from your regular biathlon rifle to this one and never miss a beat or continue to use the stock sight. The hand stop, butt plate and stock length are all adjustable to ensure a good fit for you. Here is an economical way to keep in practice, without the hassle of finding .22lr rounds and driving to a range. This rifle is built on the Bakail IZH 61 frame with a Maverick Biathlon Products modification. For a demonstration and reveiw of the base rifle please view the following two videos on YouTube:

Air Gun Reporter for Pyramyd Air Bakail IZH 61 Review for ReplicaAirguns.com

Maverick Biathlon 10m PDF Target

When ordering, please let us know what colors to use for your sling at checkout.

***Buyer is responsible to ensure that all local laws are followed as well as all safety precautions are taken to include but not limited to proper eye protection, proper safety back stop for targets, proper range and safety procedures are followed....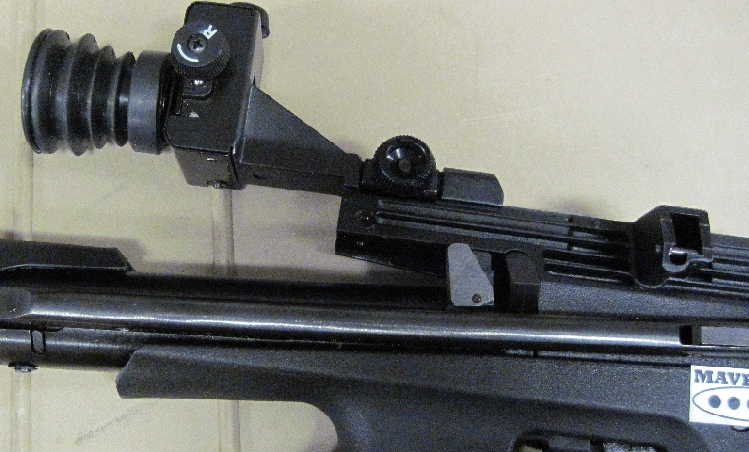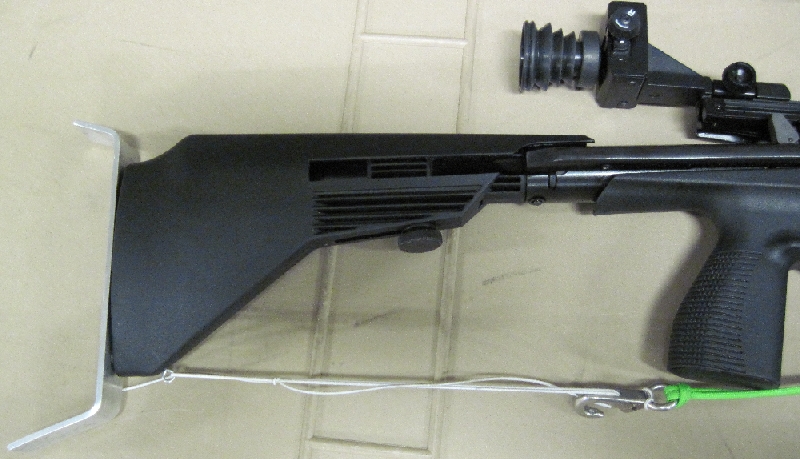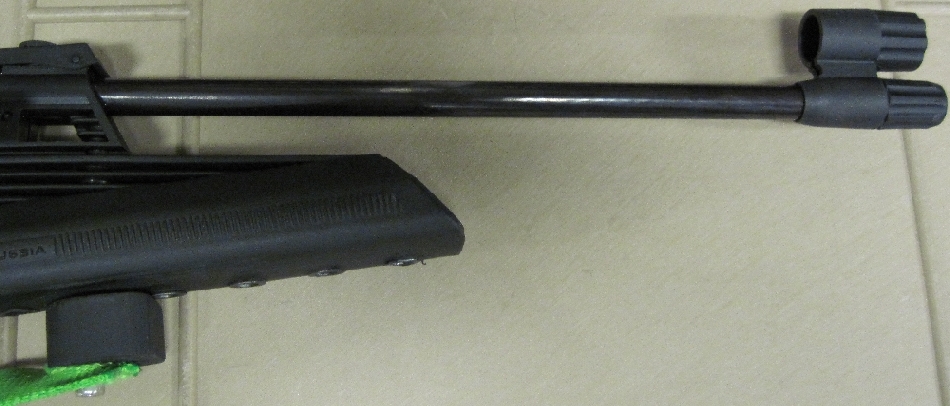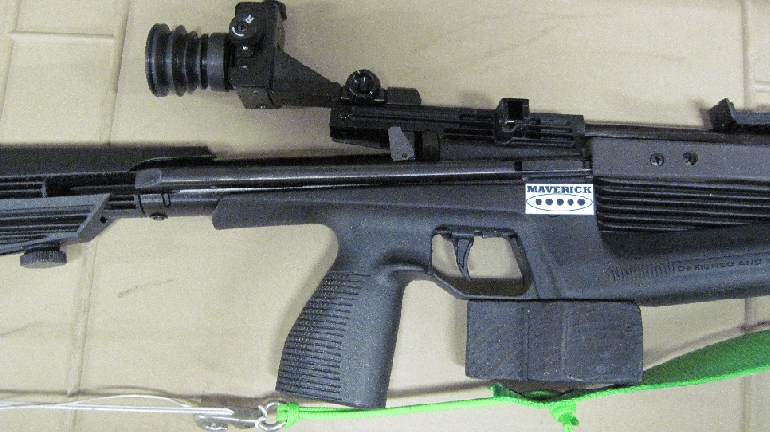 Thank you for choosing Maverick Biathlon Products

Copyright (C) 2013-2018, Maverick Biathlon Products, All Rights Reserved