Our newest product is a set of Biathlon Ski Pole Straps. They are designed for easy on and off so that you do not have to worry about them when you are coming in to shoot nor when you are leaving the range and headed back out onto the course. They have a wide panel that will transfer the power from your hand to your poles, enabling you to get the speed you need to end up on the podium.

They come in two sizes for Adults (8 in/20cm Panel) and Children (6in/15cm Panel) and in a variety of colors so that you can customize your equipment. Panel and Tails are available in the same color choices so you can mix and/or match.

Color choices: Baby Blue, Black, Blue, Burgundy, Dusty Rose/Pink, Forest Green, Hot Pink, Navy Blue, Neon Green, Orange, Purple, Red, White or Yellow.

We stand behind our products and offer a lifetime warranty, if they fail due to manufacturing defect, we will replace, repair or refund your money.

Neon Green Panel with Black Tails
Neon Green Panel with Neon Green Tails
Hot Pink Panel with Baby Blue Tails
Orange Panel with Black Tails
Neon Green Panel with Yellow Tails
Dusty Rose Panel with Dusty Rose Tails
Hot Pink Panel with Black Tails
White Panel with White Tails
Thank you for choosing Maverick Biathlon Products

Copyright (C) 2013-2017, Maverick Biathlon Products, All Rights Reserved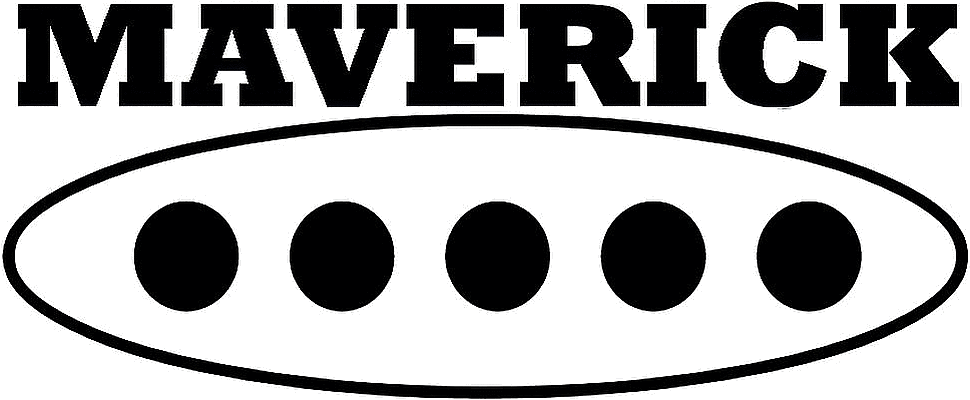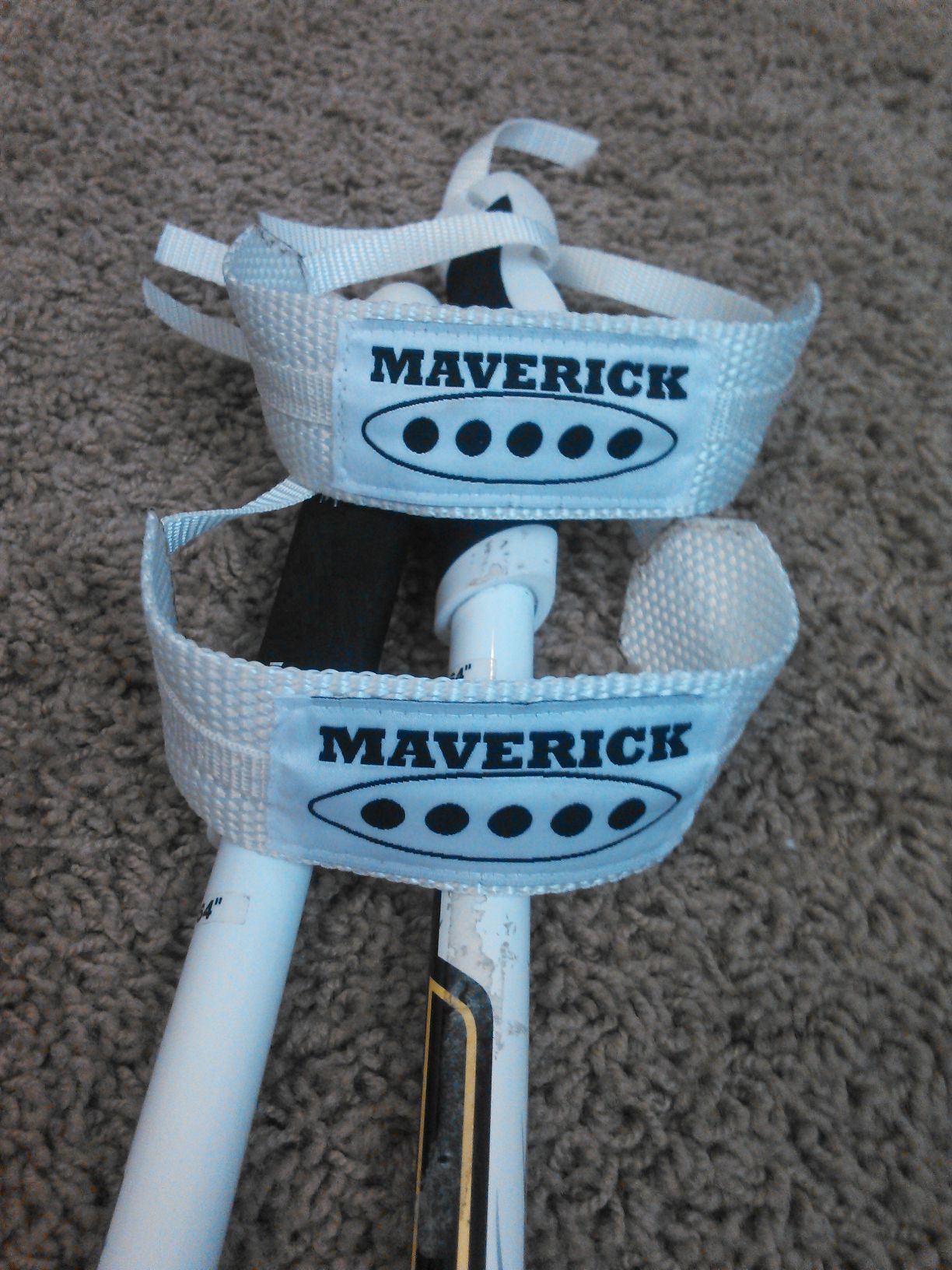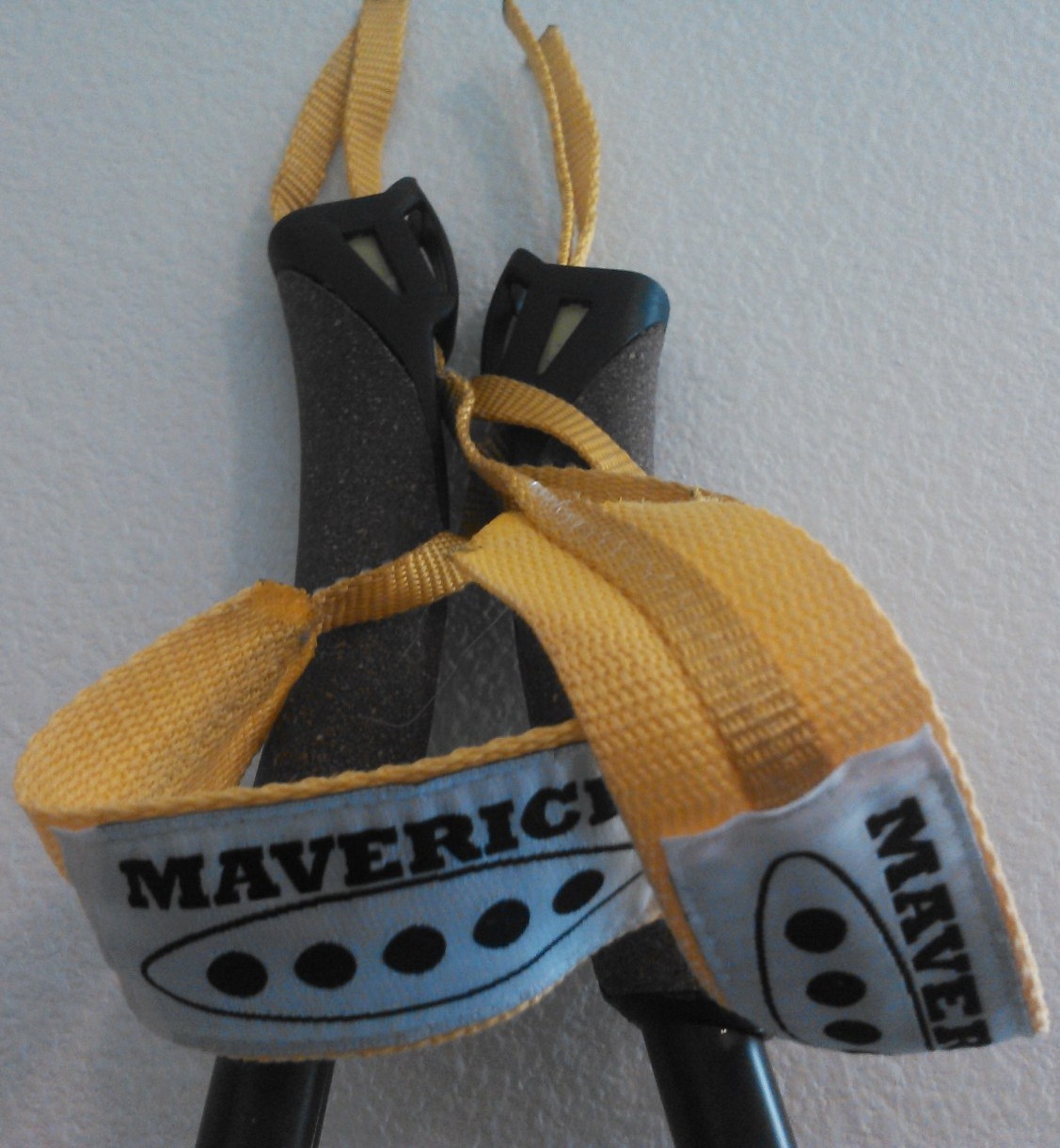 White Panel with White Tails
Yellow Panel with Yellow Tails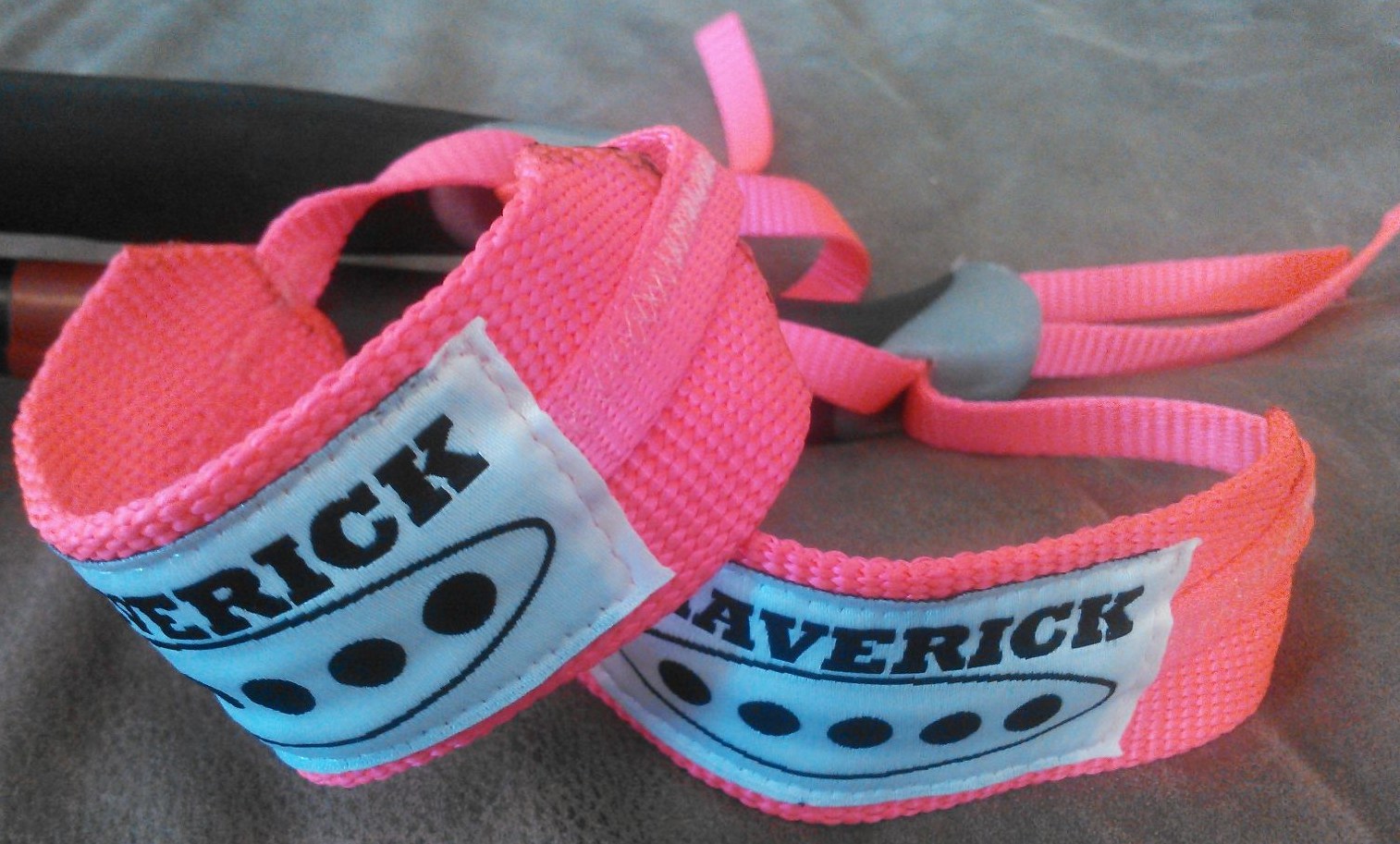 Hot Pink Panel with Hot Pink Tails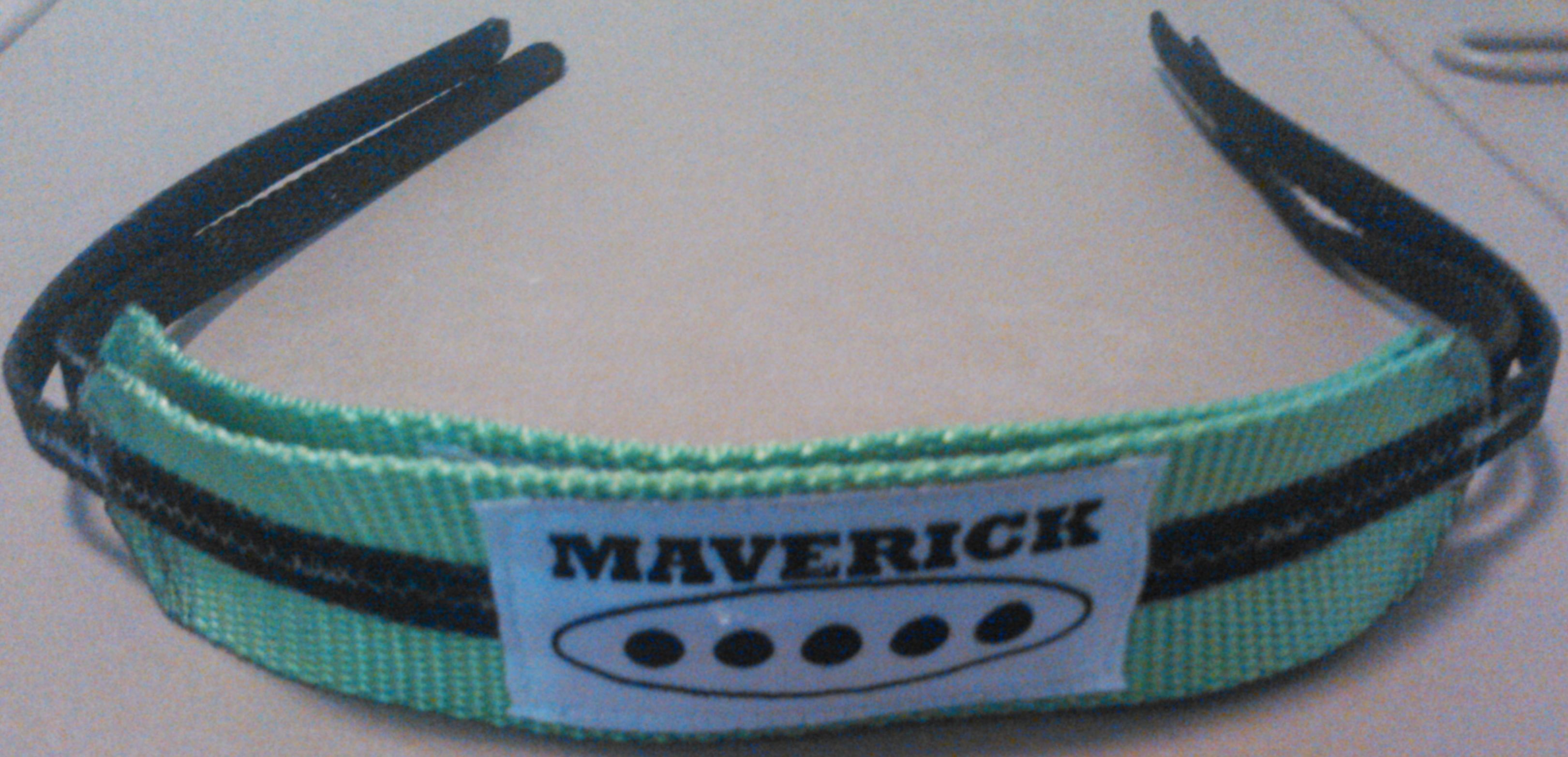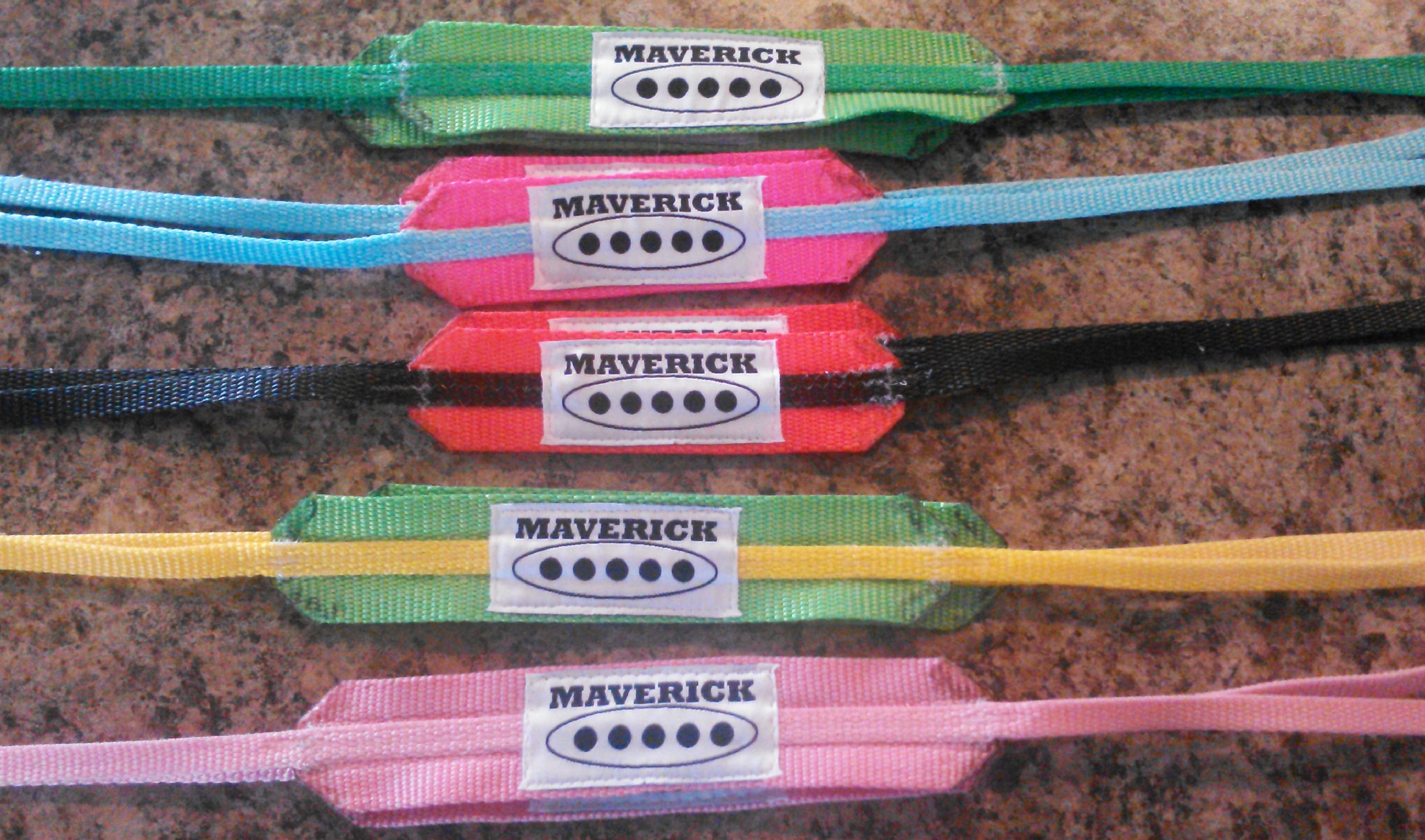 Reveiw of the Maverick Biathlon Pole Straps by Tom Grenier, he is the Program Coordinator for the Nordic Skiing Association of Anchorage's Eagle Eyes Biathlon Program, an all-ages Biathlon instruction and race preparation program based out of the biathlon range in Anchorage's Kincaid Park

"I suppose I should keep skiing on these and use them in some high intensity training sessions before I start mouthing off, but as far as I can tell after a winter of recreational ski and biathlon training, the Maverick Biathlon Ski Pole Strap is very comfortable and give good power transfer for all skate skiing uses, are stiffened enough for fast entry on the biathlon range, and ship at the usual great Maverick price point. The straps come in the same great variety of colors too so you can make your poles stand out in the ski rack or coordinate with team colors.

The wide, blocky cut of the straps give them an unfinished look but after skiing on them I couldn't find any material that looked like it needed to be removed. Whatever batting, if any, is used to keep the loops open also lends weight, but I don't think too much, to make the loops dangle consistently for quick reentry on the way off the firing line. While I've heard that Shawn has added the same non-slip material to the adjustment straps that he uses on the inside of the prone cuffs, my prototypes never slipped out of adjustment in my swix grips. Nor have the second set I bought after passing the prototypes on to a friend to further testing.

At 52 I'm just not as edgy a skier as I used to be and don't care about any control, if any, I might lose by ditching my overly complicated Swix straps. The Mavericks are much easier to live with than the Swix modern style straps and stay in place, transfer power, and are faster to get into than the biathlon "specific" offerings by that manufacturer. Needless to say the Maverick straps are offered at a much more attractive price point than the infamous $30 Swix biathlon straps, should you be able to find them. It's a toss up for me between the prone cuff and the pole straps as to which is my favorite Maverick product, but I'm sure I'll be buying more of each for my personal gear and club needs."